Sonic Adventure DX rated by the OFLC?
by Ryan Bloom
August 30, 2009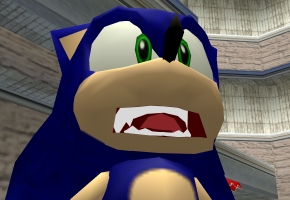 Filed in August of this year
September 9th is rapidly approaching – and this year is not just any old anniversary for the Sega Dreamcast. 09/09/09 will mark ten years since Sega's final foray in to the world of gaming hardware hit the market, and many have wondered if Sega themselves have any plans for the occasion.
Thanks to NeoGAF user JSnake, we have learned that Sonic Team has filed for a Ratings Classification with the Office of Film & Literature (OLFC) in Australia for "Sonic Adventure DX: Director' s Cut". The filing was made as recently as this month, despite Sonic Adventure DX hitting the Nintendo Gamecube and PC nearly six years ago. The rating does not say much more besides that the game was rated "G" for General Audiences and that it is "Multi-Platform".
In the past, numerous games have had their ratings turn up on the OLFC before being officially announced. The information given with the rating leaves the door for speculation wide open – seeing as Sonic Adventure DX was already on multiple platforms in the past, the game could appear as a disc-based game for the Nintendo Wii or possibly even a downloadable title for the Playstation Network and Xbox Live Arcade. September 9th does very conveniently land on a Wednesday this year – the same day new Xbox Live Arcade games go up for download. Only time will tell.
We'll keep you updated.