ASR: A Dozen More Characters Planned
by Tristan Oliver
August 31, 2009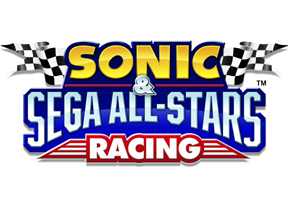 Many More Surprises Still on Deck
If you're already salivating about the current selection of characters in Sonic & Sega All-Stars Racing, you haven't seen anything yet.
That character count, which at last count was to be "over 15," now looks be more like 24.  This, according to Sonic Stadium forumer bolt7, who posted not only his impressions of ASR from Saturday's Summer of Sonic convention, but also some new details evidently relayed from Sumo Digital reps themselves.
Here's what bolt7 wrote:
I said it'd be a cool idea to include Xbox Avatars and Nintendo Mii's in their respected versions and he nodded saying 'Yes, that would be awesome' with a look on his face as if to say they've already considered it. He did the same when I mentioned adding Axel from Crazy Taxi in it, though I know he couldn't tell me even if they had already done that.   He said half the characters have been announced so far and there's four out of the twelve still to be revealed that'll really excite SEGA fans apparently. Wonder who they can be!
Let the speculation begin–who do you think will be part of the second dozen?  Tell us your thoughts in the comments section below.  We have more coverage from this year's Summer of Sonic on the way as well, from our UK based TSSZ News team.