Sonic and Knuckles to XBOX Live on 9/9/09
by Tristan Oliver
August 31, 2009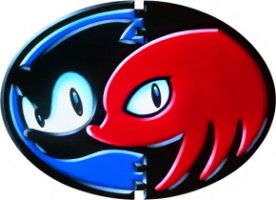 Something to Celebrate DC Anniversary
Amid increasing concern in the community as to whether the game was delayed, several news tipsters have written in to point us to Sega's latest blog announcement on Sonic and Knuckles for XBOX Live.
In short, it is coming, and quite soon.
S&K will be out September 9th on XBOX Live Arcade in North America.  It's an important anniversary domestically, as 9.9.09 marks the tenth anniversary of 9.9.99–the date the last Sega console, Dreamcast, was released in the territory.
Lock-on technology to previous Sonic games, as was promised, will be a part of the package.  You will have needed to purchase the previous Sonic titles on XBOX Live Arcade–mainly Sonic 1, 2, and 3–in order to take advantage.
Thanks to everyone who sent the information in via our News Tips system.  If you have something to share, be sure to hit "News Tips" at the top of every page.