The Next Sonic Announced for 2010
by Tristan Oliver
September 9, 2009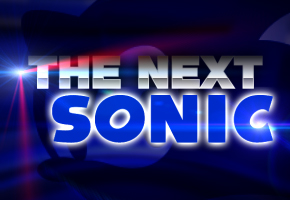 Gamespot Interview Confirms 2D Sonic; Trailer Inside
This just breaking within the hour via Gamespot: The Next Sonic has been announced, and it is 2D–and it will be in HD.
It is the news veteran Sonic fans have been anxiously waiting for.  The trailer below teases Project Needlemouse as being "built from the ground up."  Gamespot's interview with Sega's Ken Balough confirms the game will include HD graphics, but it's unclear whether a watered down edition will be available for the Wii–or whether this will simply be a release on PSN or XBOX Live Arcade.
According to Balough in the interview, this will be all new:
Old-school Sonic fans have long asked to see Sonic return to a more 2D style of gameplay. Many liked the daytime stages in Unleashed, but wanted to see a game that plays purely similar to the early games of the Genesis. Project Needlemouse is that critical first step that brings Sonic back to his 2D roots.
This is a developing story, and we will certainly have more to come on it in the next several weeks and months.  In the meantime, here is the short, sweet trailer below that so many have hoped for.