Confirmed First @ TSSZ: Needlemouse.com Teaser Site A Fake
by Tristan Oliver
September 9, 2009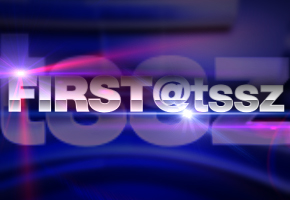 Misleading Dot-Com had Avant-Garde Green Hill Imagery
Several people had written in to our News Tips system telling us of the existence of Needlemouse.com.
The website contained some pretty trippy photos of what appeared to be from a Green Hill Zone like environment.  The renders were trippy enough to convince a large portion of the Sonic community that they were a part of the next Sonic, announced yesterday as Project Needlemouse.
TSSZ News has since confirmed first with a representative from Sega of America that Needlemouse.com has no relation whatsoever to the upcoming Sonic project.  Several outlets, including a few major ones, have pointed to the cryptic dot-com as a teaser.
"That site is not connected to our Project Needlemouse," Kellie Parker of the Sega of America community blog told TSSZ News, responding to our request for comment.
Some in Sonic fandom were hot on the trail before the confirmation came down.  A search of the WHOIS entry for Needlemouse.com revealed somewhat convenient timing–the domain was registered on August 21st–but its registrar was not Sega, but rather Dreamhost.com.
So, who placed the artwork online?  Some detective work by other fans have indicate a trace to Jono M. Forbes, an Albany, New York based 3D graphic designer.  Inquiries are in to him as to his role in all of this.  Hope can still be had that Mr. Forbes contributed concept art in some form to Project Needlemouse, but at this point, that appears remote.  It's unclear whether action will be taken by Sega on this matter, either on Mr. Forbes or on someone else.  We'll update you on that component as details become available.
In the end, we are back where we started with Project Needlemouse–with not much, outside of a trailer.  TSSZ News will bring you the latest on the project as new details become available.  We also appreciate all the readers who wrote in with the web address, which prompted this query.