New Video: M&S Winter Olympics DS Trailer
by Tristan Oliver
September 10, 2009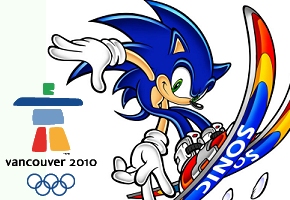 First Glimpse of Portable Gameplay
Until this point, Nintendo DS lovers haven't seen a real glimpse of how their edition of Mario and Sonic at the Olympic Winter Games will pan out, outside of a batch of screenshots.
That changed today, when Sega released a new trailer for the game's upcoming portable edition.  The quick video shows off many on the game's roster enjoying some skiing and snowboarding.  However, the trailer doesn't show off how the stylus will play a role in some of the DS events.
You can take a look below.  Also noteworthy is Sega of Europe's quiet decision yesterday to reupload the latest trailer for the Wii edition–something we had reported was taken offline, just as quietly, before and amid the Project Needlemouse hype.  So, both videos are now available again for your enjoyment.