New Video: Trailer for Sonic Fan Film
by Tristan Oliver
September 16, 2009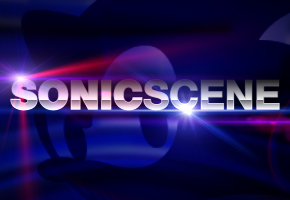 What was Once a Pitch to Sega, Now Close to Reality
Some in the Sonic community may be aware of Richard Kuta's story.
Throughout the middle of this decade, Kuta had pitched the prospect of a Sonic movie to those in charge at Sega.  They liked it.  Kuta nearly had a lock; he alleges he had signed on Universal Pictures for the project in 2007, right before Sega withdrew its official support.
That movie has since evolved into a fan project, but Kuta is still treating it as if it were the real deal–evidenced by his alliance with a subsidiary to a Miami based production house, the use of industry standard animation tools, and a team of up to 60 people who knows how to utilize it all.
This week, the trailer for the film was released to YouTube.
This is the first real look at what will go into the project, which is tentatively slated for completion in 2011.  Much of its success will depend on fan reaction.  According to Kuta's website, a lot of effort went into the work, and more production is ongoing:
Putting this visual display of awesome was a grueling ten month process and I am truly appreciative of all the devoted artists that participated in this "way past cool" endeavor. Without a doubt, this is irrefutably the most ambitious project I've ever been involved with. So now that the trailer is finally available for public view, it raises an important question.  Would you like to see this fan film come to fruition? We have a package comprised of all the development materials ready to be executed.  A fourth draft script is penned, character model sheets are drawn, storyboards are sketched out, and voices are recorded. With your assistance, it will enable us to continue our efforts to bring something endearing to the world.
With that in mind, take a look at the trailer below, and tell us your thoughts in the comments section.  Is it promising or not?  In your comments, keep in mind that according to Kuta, though the animation style may be similar, the fan film will not necessarily be based on the SatAM component of Sonic's history.
Thanks to Fox Gungrave and Graxer for letting us know of this via our News Tips system.