Sega on ASR Hints: They've "Seen a Correct Answer"
by Tristan Oliver
September 16, 2009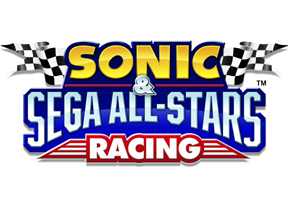 Is it the Answer Most Everyone's Been Waiting For?
In a way, this feels like the night after a mega lottery–we know there's a winner somewhere.  We just don't know who it is, or what their winning combination contains.
A bit overlooked in the Twitter frenzy @Sega was a Tweet dated to last Friday.  As most Sonic and Sega fans are coming into agreement on solving the puzzle Sega posted several days ago, this short message by a community team member confirmed that someone, somewhere, has the mystery phrase exactly right:
Yes, I've seen a correct answer for it. But I am not confirming or denying until we're ready to reveal the character.
To date, that has been Sega's company line–we won't know anything officially until that puzzle is complete.  In case you're wondering, here's the latest clue, as of the time of this publication:
O- -EC-S
I-
R- -R
V- -W
D- – – – –
M- – – – –
M-Y
A-P- -R
C-OS-R
-N
R- -L-TY
As we previously reported, many fans are coming into agreement that the completed phrase will read "Objects in Rear View Dragon Mirror May Appear Closer in Reality."  If so, it would pave the way for Shenmue's Ryo Hazuki to join the current ASR cast of characters.  But there have been many other guesses–pretty wild ones, at that–and there's always a chance "Dragon" could instead be "Driver," throwing everyone's hopes off.
Though it's looking pretty good for Shenmue fans, we'll continue to bring you developments.