Sega Entering Gambling Business?
by Tristan Oliver
September 17, 2009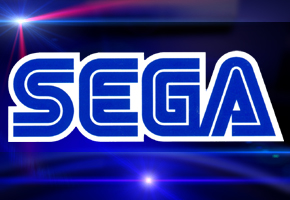 Report Suggests Online Hub in the Works
Though Sega–and its parent company, Sega Sammy Holdings–do run a robust business based on gambling machines in Japan, it appears the company may try its luck in the West.
According to a report published by Sega Nerds, a relay from UK based Casino Online, Sega has registered three domains for the purpose of online gambling.  The three domains, SegaCasino.com, SegaPoker.com, and SegaDrive.com, are under lock and key at the moment, requiring authorization for access.  A Whois search also reveals no information to suggest the domains were actually bought by the company.  But the report claims they will eventually be used to house various games of chance like poker and slots, possibly involving some of Sega's prime IPs.  October 1st looks to be the target launch day.
The original report outlines some alleged details, and notes there could be problems getting this off the ground:
A quick sleuth online suggests that Sega Casino will offer a €400 welcome bonus and a monthly reload bonus. Slots players will also be pleased to learn there may well be a "Super Slot Sundays" promotion.

[….]

The most obvious choice seems to be that Sega will offer casino and poker sites packed with Sonic, Jet Set Radio and Golden Axe themed games. However, if Sega does indeed head down this route, they'll no doubt feel the wrath of the Advertising Standards Authority (ASA). Back in 2008, the ASA wrapped Littlewoods Casino on the knuckles for using advertisements featuring Spider-Man, so who knows how the Quango (a quasi-autonomous national government organisation, don'tcha know) will feel about adverts featuring the likes of Sonic and Knuckles.
Note the exclusive European references.  Though it appears a rollout is likely in Britain and perhaps other EU nations where it's regulated, it's unclear whether Sega will attempt the service in the United States.  Online gambling has been crippled there since 2006, when Congress passed legislation banning the transfer of money from U.S. banks to online gambling portals.  Then US president George W. Bush signed it, and though it only technically applied to banks, several US-based gambling sites ceased offering online play for real money once into law.  Efforts have been underway in Congress to regulate and license online gambling outlets, but some US states have their own laws passed banning such establishments.
The story should be treated as rumor for the moment.  Still,. no matter where it debuts–if it debuts at all–or who can participate, would you feel comfortable with Sega characters potentially having an association with such a vice?  Tell us in the comments section.