New Video: Another M&S Winter Olympics Gameplay Trailer
by Tristan Oliver
September 18, 2009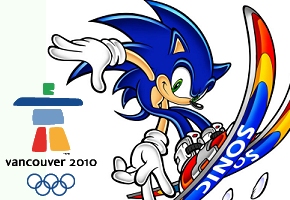 Wii Trailer Shows Off Figure Skating, Ice Hockey, and More
Today, Sega of Europe released a new trailer for both editions of Mario and Sonic at the Olympic Winter Games.
In the Wii edition, more events are shown off, including Skeleton, Ice Hockey, and Figure Skating.  Notable in this edition is that it's a visual tutorial of sorts, with indications on Figure Skating on how to perform special moves.  You'll also see Shadow perform some speed skating.
Take a look at the trailer below.  We also have the new DS edition trailer coming in shortly.  Thanks to Sonication and Dabbido for letting us know about both of them via our News Tips system.