First Look: Sonic the Hedgehog #208
by Tristan Oliver
September 21, 2009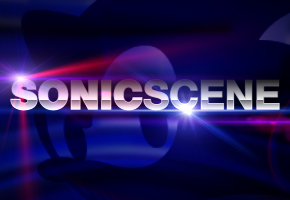 "Iron Dominion" Begins Inside
Depending on which side of the coin you're on, Archie released new details today on the last issue of 2009, or the very first issue of 2010–and it appears to be a doozy.
Another two part arc will begin, with the Iron Queen invading New Mobotropolis.  Sonic and Tails are up to the task of fending the evil off, but it appears that won't happen before someone falls under the Queen's rule.  Ian Flynn penned the script, with Steven Butler on art.  Spaz produced the cover art, which is below.
Archie's official description also follows.
"Iron Dominion Part One": The unthinkable happens as the Iron Queen finds a way around New Mobotropolis's defenses! It's a full-scale invasion by the forces of evil, and it's up to Sonic and Tails to save the day! But what hope do they have when yet another of their friends falls prey to the Iron Queen's powers?
SCRIPT: Ian Flynn
ART: Steven Butler
Senses-shattering cover by Patrick "Spaz!" Spaziante
Shipping Date December 30th, 2009
On Sale at Comic Shops January7th, 2010
On Sale at Newsstands January 19th, 2010
32-page, full color comic
$2.50 US