Poll: 43% Believe Needlemouse will Satisfy Vet Expectations
by Tristan Oliver
September 21, 2009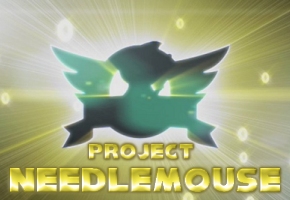 Still Plenty who are Skeptical
The latest results from our TSSZ News @Issue poll reveal a number of intriguing details regarding how fans are gauging the recently announced Project Needlemouse, the assumed next Sonic game.
The question asked whether you thought Needlemouse would satisfy hopes and expectations of longtime Sonic fans, who primarily grew up with Sonic in 2D.  Needlemouse is being touted as a 2D adventure.
Out of 712 votes, 43 percent said "Yes," and it was that choice that won the poll.  But 32 percent chose "Maybe," with another 14 percent who said "No."  Looking at the poll results in a different manner, the numbers tell that less people firmly believe in such satisfaction than those who don't.
Eleven percent of respondents were unsure.
Though hopes are that Project Needlemouse will be loved by all of Sonic fandom, some believe that it is in development in order to quell outcries of older Sonic fans, who have harshly criticized recent titles.
A new poll is now available for you to vote on.