Secret Sega Doc May Confirm New Sonic Compilation
by Tristan Oliver
September 22, 2009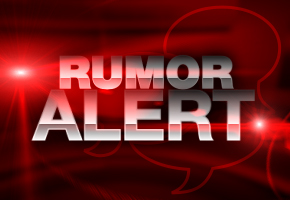 We Have the Primary Source Document that Sega's Trying to Wipe off the Internet
In what is becoming a tradition of sorts, Sega of America may or may not have accidentally released the details of their future plans for Sony and its Playstation line yesterday via their public FTP.  The document remains online on their end as of the time of this story's publication, but that's not expected to last long.
If nothing else, the document shows that Sega and Sony may be forging a closer, more exclusive relationship–strange, in that it was Sony's Playstation 2 that ultimately forced Sega and a once thriving Dreamcast out of the hardware business completely.  But Sonic fans can take several important details out of the document, which is dated August 5th and purports to stem from a meeting with Sony Computer Entertainment of America.
The document talks about a "big announcement" from Sony, and speculated that it was a price cut of the PS3, which has already happened.  It also has notes on Sony's plans to bring a motion controller to the market, with hopes to launch it beginning in Japan next March.  Sega may offer up its Virtua Tennis franchise to demonstrate compatibility with the controller at some point.
Interestingly, nowhere in the document is there a mention of the just announced Project Needlemouse–an indication that the next Sonic may have been revealed a bit haphazardly.  But there is new information on two Sonic titles, including Sonic & Sega All-Stars Racing, known in the document as "Sonic Racing," and a not yet announced Sonic compilation.
The document shows that Sega and Sony discussed offering special DLC for PS3 owners of ASR:
Open to DLC to differentiate PS3 SKU – not ratchet and clank but other characters
maybe characters from Rare or Fable universes
While there's no way to confirm this, the information does indicate that DLC is a distinct possibility for the game, and different systems may get different, distinct special features, a la Namco's Soul Calibur IV.
That may be nothing compared to the "Sonic Anniversary" title mentioned in the document.  Meeting notes indicate that Sega is considering releasing a third, larger compilation.  It's unclear whether it would be PS3 exclusive, but only "BD disc" is mentioned, and not the dual layer DVDs Microsoft's XBOX 360 utilizes.  Further, pitches were purportedly made to release DLC exclusive to the Playstation Network:
Could put out collectors edition with all old sonic games on one BD disc.
"Best of Sonic" for around $99.
SCEA would love PSN exclusive power ups/different game modes (like Castlevania's flip it over/backwards)
You may remember back in June when we reported that a YouTube page claiming to be the official Sonic channel had posted "Sonic Mega Collection 3" as being slated for a 2010 release.  That listing went off and then back online when Sega reps affirmed the company had no official ties to the channel–but did not directly deny the existence of such a compilation.  The maintainer has since claimed on the page that the title was "canceled."
The details don't stop there.  In much the same vein as XBOX360's Platinum Hits collection, the document reveals–confidentally, at that–that Sony may sell most, if not all Playstation 2 titles on the Playstation Network.  This could include Sonic fare released for the PS2.  Sony has removed outright backwards compatibility on later models of the PS3 hardware, and this may be why–plans could be underway to sell a PS2 emulator via PSN and make money off re-releases of those titles.
And in a strange twist, it wouldn't just be the PS2 that's emulated; the Dreamcast and its library could also see a PSN release.  According to the document, Sony and Sega may be planning an exclusive engagement with DC titles, but PS3 users may not be the only ones to enjoy Sega's golden age of gaming:
If we provide a list of DC titles SCEA will let us know which ones they're interested in having exclusively.
If we give them a long period of exclusivity they'll give us more marketing support.
All of this could come to a head this week at the Tokyo Game Show in Japan, where Sony is planning a huge display–and also where TSSZ News correspondent Danny Russell is.  His reports will be here all this week, so be sure to keep checking back–much of this bears close watching and all of it could come to a head at TGS.  Thanks to PJMan for letting us know of the information via our News Tips system.