Needlemouse a No-Show at Tokyo Game Show
by Tristan Oliver
September 24, 2009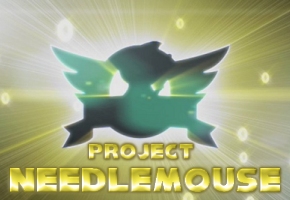 Disappointment for Anxious Fans
For those expecting any new information any time soon on the recently announced Project Needlemouse, prepare to wait a bit longer.
Our newest TSSZ News reporter, Danny Russell, spoke to Sega of Europe PR rep Keri Martin today on the floor of the Tokyo Game Show.  He asked about the next Sonic, and the rep claimed to "genuinely" not have anything new on it.  That means, barring a closed-door showing, there won't be any further details coming out on Needlemouse at TGS, and that it will be a no-show at Sega's booth this year.
For reference, the title–and, for that matter, any upcoming Sonic games–wasn't expected to make an appearance at TGS.  Still, it is an unfortunate circumstance for much of the community, which has been hot on the trail for any new information on Needlemouse, and had been looking to TGS, the last major game expo of the year, for guidance outside of that trailer.
Danny Russell will be back on the TGS show floor tomorrow, so expect to hear further reports from him as the week continues.