Read the Nintendo Power M&S Reviews
by Tristan Oliver
September 28, 2009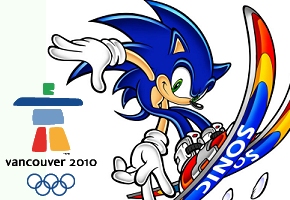 TSSZ News Reader Donates Pages
We've given you the scores; now you can take a look at more specifics on Nintendo Power's review of both editions of Mario and Sonic at the Olympic Winter Games.
Both scans below are courtesy of TSSZ News reader AugieD, who received his NP issue in the mail today.  A few hours ago he scanned the pages, and he's shared them with us via our News Tips system.
Screenshot wise, there isn't much new to share here, if anything.  But you will get to see what went into their 7 score for the Wii edition, with an accompanying 8 for the DS edition.  Noteworthy is their perception of how executed motion controls on the Wii can serve as both a blessing and curse, and how they felt the DS Adventure Mode was, in their words, "a lot of fun."
Thanks again to AugieD for providing the scans, which are below.