Tracklist for Senoue's "The Works" Revealed
by Tristan Oliver
September 28, 2009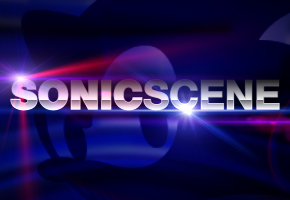 24 Tracks, but very Little Sonic Representation
When Jun Senoue's The Works music compilation comes out in about a month's time, you will hear more tracks from the Managing Baseball Team Game franchise than you will from the Sonic games.
Out of the 24 tracks planned, only 3 will be Sonic related.  The first is the Dreams of an Absolution Remix, featuring both Senoue and Lee Brotherton, known as Bentley Jones.  That had been previously released on the vocal OST to the 2006 Sonic the Hedgehog.  The second, Westopolis, had been a part of Shadow the Hedgehog.
UPDATE: We have very astute readers, who have kindly pointed out below a third Sonic connection, in After the Adventure, from the much sought after Radio DC soundtrack.  That piece mixes elements from Sonic Adventure and NiGHTS into Dreams.  Thanks, everyone!
But fear not, because shortly after this releases comes Senoue's The Best of Crush 40 compilation, and while we don't have a tracklist for that yet, it should lean heavier on the Sonic fanservice than The Works.
In the meantime, take a look at the track list below, sent into us by Fox Gungrave of french site Eversonic via our News Tips system.  If you like what you see, rumor has it that Senoue himself may take a couple of personal orders for The Works via Paypal.  Fox Gungrave speculates these could be signed by the musician himself, but that's not yet confirmed–we'll let you know as we get further information.
01. The Star Spangled Banner
(EA Sports NASCAR ARCADE)
02. The American Dream feat. Eric Martin of MR.BIG
(Daytona USA Champion Circuit Edition / New Recording)
03. Sons Of Angels feat. Eric Martin of MR.BIG
(Daytona USA Champion Circuit Edition / New Recording)
04. Lift You Up!
(OutRun 2 SP / Short Edit ver.)
05. Batter Up! Feat. Eric Martin of MR.BIG
(Managing Baseball Team Game, 2005)
06. Mr. Baseball feat. Eric Martin of MR.BIG
(Managing Baseball Team Game, 2005)
07. Baseball Anthem feat. Terry Ilous or XYZ
(Managing Baseball Team Game, 2009)
08. Road To Win feat. Ted Poley of DANGER DANGER
(Managing Baseball Team Game, 2009)
09. Moon Shot!
(Managing Baseball Team Game, 2009)
10. Afternoon Tea
(Managing Baseball Team Game, 2005)
11. Dusk Of The Stadium
(Managing Baseball Team Game, 2005)
12. After The Adventure
(Radio DC, No dialogs)
13. Dreams Of An Absolution (LB vs JS Remix)
(Sonic the Hedgehog Vocal Trax – Several Wills)
14. Westopolis
(Shadow The Hedgehog)
15. Cheerleaders A-Go-Go
(Space Channel 5 Part 2 Remix)
16. Where I Want To Be feat. Skye Sweetnam
(New Recording, Original music taken from JxJ EP)
17. Takoyaki Rock feat. Ted Poley of DANGER DANGER
(New Recording)
18. Ignition '98 …in the groove
(Sega Rally 2)
19. Soul On Desert
(Sega Rally 2)
20. Sega Rally Championship -J.S.Kickstart Remix '99-
(Sega Racing Best)
21. Burnout Running
(Burnout Running)
22. British Rain
(Managing J-League Football Club Game)
23. Chase The Wind
(Managing J-League Football Club Game)
24. My Own Destiny
(Managing J-League Football Club Game)