Sega Banking on M&S for Big Holiday Season
by Tristan Oliver
September 29, 2009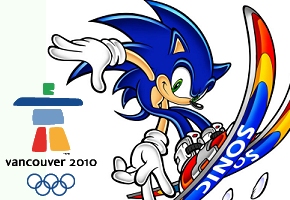 Looking to Beat FIFA in Europe…and More
Given how extraordinary overall sales have been with the first Mario and Sonic at the Olympic Games, expectations were already high both inside Sega and out for the game's Winter counterpart.
They just got ratcheted up a touch higher.
Sega of Europe's John Clark recently spoke to MCV and stated his belief–and perhaps the company's–that in Europe at least, Mario and Sonic at the Olympic Winter Games can contend for the top software seller this Holiday season.
If so, it would be a major accomplishment.  The FIFA franchise dominated last year's Holiday sales in Europe, and that's not expected to change this year.
But Clark cites impressive figures that could show the next M&S is on track to be a major hit upon release:
There are three games that can be Christmas number one: Call of Duty, FIFA or Mario & Sonic. It's as simple as that.The price cuts on PS3 and 360 could make that a slightly larger challenge, and Modern Warfare 2 will be huge. Will it be bigger than the last Modern Warfare? I think it probably will be.

But we think we can do it because the last Mario & Sonic achieved a 30 per cent attach rate on Wii and on DS it got a seven per cent attach rate. And if we achieve even half of that, we'll be in with a chance.
We'll know for sure over time as the game hits stores in Europe the middle of next month, and the Holiday shopping season kicks into full gear.