Inside The Pages: Sonic the Hedgehog #205
by Tristan Oliver
September 30, 2009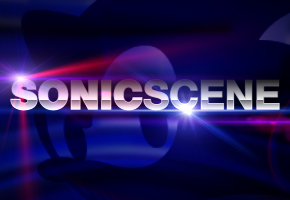 Preview "On the Run" and "Birthright" Inside
Archie Comics is trying something different with today's preview of Sonic the Hedgehog #205.  Now, you'll get a peek at both the main story and the side one.  Three pages will be covered in the main arc, and two are now dedicated for the second story.
For this issue, two two-parters begin.  On the Run begins with Eggman escaping from an asylum, forcing Sonic and Tails away from Bunnie's bedside.  Meanwhile, Birthright dives into the identity of Lien-Da's father.  Ian Flynn penned both scripts, with Steven Buler penciling On the Run, and Jamal Peppers handling duties for Birthright.  Spaz handled the cover.
The preview follows Archie's official description.
"On the Run Part One": Bunnie is back, but worse for wear with her wounds being tended in the hospital. Luckily, her friends are by her side… but not for long, as a less-than-lucid Eggman attacks in his Egg-Tortoise walker! Sonic and Tails spring into action, while Iron Queen and crew watch with wide eyes. Why are they so interested in seeing Eggman captured? It's the start of a new pulse-pounding tale guest-starring Nicole, Antoine, Monkey Khan, Espio and more!

PLUS: "Birthright Part One": Now it can be revealed: the long-held secret of the disappearance of Lien-Da's father!
SCRIPTS: Ian Flynn
ART: Steven Butler
SENSES-SHATTERING COVER BY Patrick "Spaz!" Spaziante
Shipping Date: September 30th, 2009
On Sale at Comic Specialty Shops: October 7th, 2009
On Sale on Newsstands: October 20th, 2009
32-page, full color comic
$2.50 US