Wildes New Sales Senior VP of SoA
by Tristan Oliver
October 1, 2009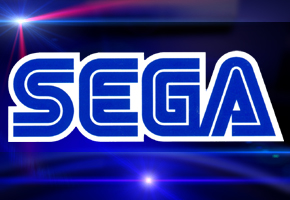 "Successfully Managed" at now Bankrupt Midway
A member of what was once part of the sinking ship that was Midway Games is now a part of Sega of America.
Brad Wildes joins the company as Sega of America's Senior Vice President of Sales.  Wildes does bring several years of sales experience to the company, and according the presser which we have below, Mike Hayes, Sega West's CEO, is happy to have him.
Mr. Wildes's resume includes time at Microsoft, Mattel, and Konami.  But his most recent post was at Midway.  You may remember that the company filed for bankruptcy protection this February after the company evidently didn't sell things well, lost hundreds of millions of dollars, and nearly defaulted on about a quarter billion dollars of debt.  Over the Summer, much of Midway's North American assets were sold to Warner Brothers.  One studio was picked up by THQ, and others simply shut down.
Among Wildes's responsibilities, as outlined in the release, is to strengthen the Sonic brand, as well as other SEGA IPs.
SAN FRANCISCO (October 1, 2009) – SEGA® of America, Inc. announced today that it has named Brad Wildes Senior Vice President of Sales. Mr. Wildes brings more than 15 years of successful management experience in the interactive entertainment industry to SEGA. He has developed results-driven consumer campaigns for all major North American retailers during his career at leading global entertainment companies including Microsoft Corporation, Mattel Inc., Midway Home Entertainment, and Konami of America.

Mr.Wildes will join the senior management team and oversee sales, sales administration and channel marketing for the US, Canada, and Latin America. He will report directly to Mike Hayes, CEO of SEGA Europe and America, and will continue to build on SEGA's successful brands such as Sonic as well as bringing to market new SEGA IP.

"Brad brings with him some extremely valuable experience and impressive successes in the North American market," said Mike Hayes. "These accomplishments as well as his global experience with new IP, licensed software products as well as hardware and peripherals make him the perfect candidate to develop and lead SEGA of America's sales strategy. We look forward to seeing how he can help take our games to all new levels of retail success."

"SEGA is a world-class company with a long and historic heritage. I'm excited to join such an iconic company and to deliver top quality games to gamers around the world," said Mr.Wildes. "I look forward to broadening SEGA's reach in the marketplace and ensure that consumers can find their favorite SEGA brands everywhere and anywhere that games are available."

Mr. Wildes was most recently the Vice President of Sales for North America and Asia for Midway Home Entertainment, where he successfully managed such titles as Mortal Kombat; Game Party; the Unreal franchise and NBA Ballers. Previously, Mr. Wildes worked for Microsoft Corporation in the Xbox Business group as director of Sales.