Who Definitely Isn't in Sonic & Sega All-Stars Racing
by Tristan Oliver
October 6, 2009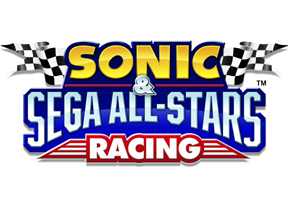 Why One Classic Duo Can't be a Part of It
If you were hoping that Sega would make a far left turn with their mystery phrase to have it clue in on ToeJam & Earl's appearance, we are very sorry to burst your hopes into pieces.
As it turns out, the developers at Sumo Digital thought about the same thing. The duo, after all, was beloved by many classic Sega fans, and the franchise is frequently considered among Sega's best early mascots. But a letter, written by a Sumo Digital employee identifying himself as Steve and sent to a member of Sega's forums, erases any hope.
According to the employee, rights issues are the major obstacle:
Hello,

Thanks for your feedback!

ToeJam and Earl were characters we did want to include in Sega Superstars Tennis. Sega had looked into it, but it transpires that the rights to the characters actually belong to someone else.

I know Sega tried to resolve this so we could include them – but this wasn't successful.

As such – though we again proposed their inclusion for Sonic and Sega All-Star Racing, it's looking unlikely to happen at this stage.

Which is a shame, especially when you've pretty much covered our thoughts with your ideas, although we'd have them working together as a team in one car

Hopefully there will be some classic Sega characters that you do like in the final game though – keep an eye on Sega's website as we've got more than a few to announce yet – and some classic ones included in that list!

Best,

Steve
This comes as fans eagerly await the completion of that mystery puzzle Sega has been teasing for weeks. At present, nearly all signs point to a giveaway that Ryo from Shenmue will be joining ASR. Something concrete should be arriving any day now, and we'll be here to cover that announcement and what is sure to be a critical moment of fan raction.