New Video: The Bosses of M&S Winter Olympics
by Tristan Oliver
October 7, 2009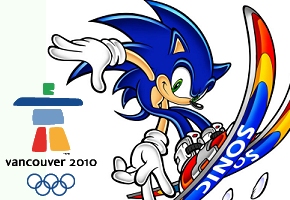 A Quick Trip Through the Festival Mode Inside
Sega's French division evidently didn't get the memo that today was all about ASR, as the company arm released a new trailer for Mario and Sonic at the Olympic Winter Games today in French.
The language barrier may be troublesome, but the images are just as good: In it, we see a brief on the Wii edition's Festival mode, which includes several bosses.  Among those you'll have to battle are Jet, Eggman Nega, Omega, Dry Bowser,  King Boo, and Bullet Bill.  There's also some new CGI included, as well as additional in-game footage.
Take a look at the new video below.  Thanks to Fox Gungrave of Eversonic, as well as our other news tipsters, for sending this in.