New Video: M&S Winter Olympics DS Adventure Mode
by Tristan Oliver
October 9, 2009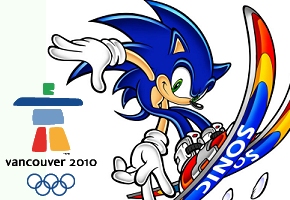 How the main DS mode plays inside
If you haven't illegally downloaded it already, this video should interest you: Sega has released a new trailer for the DS edition of Mario and Sonic at the Olympic Winter Games.
Like the Wii Festival Mode trailer that preceded it, this trailer shows off the Adventure mode for the Nintendo DS.  This is the main game mode; the area that includes some faint RPG elements.  In it, you'll be able to unlock missions, gather new equipment, and more.  Those snow spirits also make an appearance, too.
There appears to be plenty of fanservice on both sides of the aisle here, with both the Mario and Sonic universes–and their respective characters–well represented.  Take a look for yourself in the trailer below.  Thanks to all the individuals who sent in the news tip–too many to list here.