Midnight Launches Planned for M&S Winter Olympics
by Tristan Oliver
October 12, 2009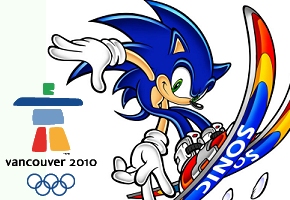 At Least One Retailer Offering the Games at Midnight
If you want to get Mario and Sonic at the Olympic Winter Games right out of the gates this week, TSSZ News learned of at least one major US retailer that will suit your needs.
We checked out a few Wal-Mart stores over the weekend, and some are promoting availability at 12:01AM this Tuesday for both editions.  Of course, the availability is only valid if your local Wal-Mart is participating, and if it's open 24 hours.
Also of note is the chain's online offer for both games: If you order either editions via their website, you'll get a $10 E-gift card.  Order both, and that's $20 to spend later online.
If your local retailer is doing a midnight launch for M&S, be sure to tell us via our News Tips system.  We'll be sure to update the story as we get more information.