ASR Preview in December Nintendo Power
by Tristan Oliver
October 16, 2009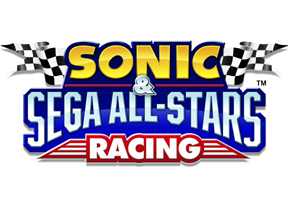 First Indication of how the Wii Edition will Look
To this point, most have seen screenshots of Sonic & Sega All-Stars Racing as it will appear on the next generation consoles.  But come the December issue of Nintendo Power, that will change.
In that issue, we will see for the first time how the game's visuals will transfer down to the technically inferior Nintendo Wii.  The magazine has posted a two page preview of the edition, and so far, so good.
In this preview, we see two new shots, and they both appear to be from the Seaside Hill stage.  Both show off Sonic in his vehicle, and both don't look to miss a beat visually.  You can have a look at that below.
We also learn from this brief, incomplete preview that each vehicle will have its strengths and weaknesses:
Race cars are best on hard surfaces but slower off-road; mototcycles have average speeds on all surfaces but better acceleration and handling; off-road vehicles have an advantage on terrain, such as grass, mud, sand, and water; and flying vehicles have no terrain benefits but can get a turbo boost during jumps.
You'll have to wait until the new issue sees release to see the whole thing–subscribers are likely really happy right now–but take a look at the first portion of the preview below.