More Retro Sonic Figurines Due Out this Month
by Tristan Oliver
October 16, 2009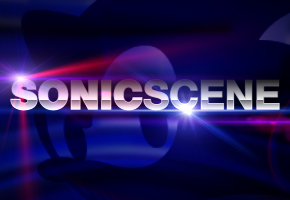 The Big 3, at 2 Inches Each
The veteran and / or more purist Sonic fans may want to pay attention.  It appears there will be another round of collectible figurines released quite soon.
The UK website Play.com is offering 3 of them–Sonic, Tails, and Knuckles–in a more classic look for £3.99 each, or a little over $6.50.  They are all vinyl, and according to the website, they will be available on October 30th, with an opportunity to pre-order now.  They are vinyl.
You have to wonder if the timing of all these retro revivals may be deliberately butting up with the upcoming release of Project Needlemouse, which we still don't know a whole lot about.  That can't be determined from just these photos below…but they're still pretty to look at, and perhaps even better to own.  Thanks to Fox Gungrave for sending this in earlier in the week via our News Tips system.