Five New ASR Next Gen Screens
by Tristan Oliver
October 21, 2009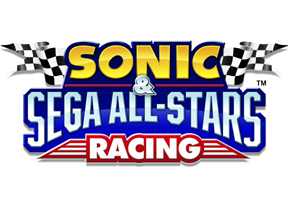 Beat's Special Move Revealed?  Find Out Inside
Today, in addition to the small batch of new screenshots for the Wii edition, Gamekyo posted a few new shots from the XBOX360 and PS3 edition of Sonic & Sega All-Stars Racing.
Among the five shots we have for you below are some closer shots of Alex Kidd, Eggman's huge vehicle, another shot of Amigo that looks very familiar for some reason…and Beat from Jet Set Radio, doing some colorful graffiti tagging on the finish line.  Could this be his all-star move for the game?  No one's really sure yet, but the image could be a big hint.
Check them out and discuss your thoughts in the comments section.  Thanks again to Jack Wallace of Sonic Paradise for sending the news tip in.