Four More ASR Wii Screens
by Tristan Oliver
October 21, 2009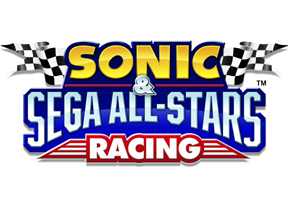 A Closer, Cleaner Look at Nintendo Edition
You already saw the preview from Nintendo Power.  Now, with some help from Gamekyo, we have some of those scan shots in to us cleanly, and also a couple new ones.
A majority of the four shots show off Sonic in his vehicle.  One shows him doing what appears to be a power drift.  But there's a new one in the batch, one with Tails and his shield.  But that may not be what's of note there: Take a look to the right of Tails in that screenshots.  Strange characters appear, and they look pretty close to rough 3D renders of the cats from ChuChuRocket! What say all of you?  UPDATE: Well, many of you have said they're not from the Sonic Team puzzler, but characters from Billy Hatcher–appropriate given the environment.  One can dream.
When we first showed you the scans, there was a good split on whether Wii users would get the same experience as next-gen players.  You are welcome to review the screenshots below, and continue that debate in the comments section.  Thanks to Jack Wallace of Sonic Paradise for sending the news tip in.