Bentley Jones, Crush 40 a Lock for ASR
by Tristan Oliver
October 27, 2009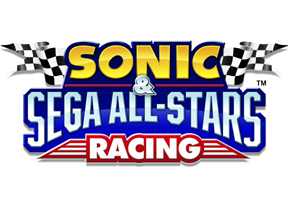 Says S0L, So Much More could be used "Everywhere"
Sumo Digital employee Steve Lycett, better known in the community as S0L, confirmed that the Bentley Jones song So Much More will be a part of Sonic & Sega All-Stars Racing, with quite liberal use possible.
Lycett, under his username, confirmed the news over the weekend on the Sega Nerds forums, telling members that the final edition will feature a guitar solo, and to give the vocal a chance.
Lycett indicated that the use of the Bentley Jones recording could range anywhere from a credits song to simply "everywhere:"
Wait till you've heard the final version – it's epic. We've worked closely with Bentley and suggested things to really bring out the feeling of classic Sega songs, especially the awesome guitar solo that you've yet to hear.

We're looking at using it as our credits piece, but given all the shouting, I'm tempted to use it everywhere, title screen, menus, in-game, the lot.

Besides, as has been pointed out – we've got so much music in the game it's silly. SST had 80 tracks, this – well's it a lot more than that – and it's music picked by the same folk who picked the SST tracks from a huge catalogue of Sega tunes. Plus we've got new tunes from Rich Jacques, not to mention some extra (including some from Crush 40.)
Also noteworthy in that passage is Lycett's confirmation that Crush 40, the group of well known Sonic composer Jun Senoue, will lay down some new tracks for ASR.  Beyond that, we don't know what's cooking in that regard.  Aside from that, it is confirmed: Bentley Jones's So Much More will in all likelihood be the main image song for the game.  We will continue to follow developments on the game here at TSSZ News.