New Video: Sega France Interview May Confirm Needlemouse Wii Shutout
by Tristan Oliver
October 27, 2009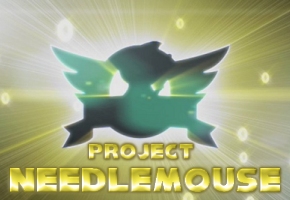 May have also Accidentally Confirmed Download Only
With so little information coming out about Project Needlemouse since the first trailer was released in September, anything new on the next Sonic, in theory, would be most welcome.  In this case, that may not be so, because if the hints dropped in the video below are any indication, a notable number of fans could be shut out of playing the game.
That's because the interview below with Sega France's Franck Sebastien, conducted by DigitalGames.fr and translated by Benjamin Daniel, may indicate Project Needlemouse will be a download-only experience. When taking about the game, Sebastien makes a clear reference in this translated statement:
But with Project Needlemouse, I think that Sega wanted to settle [sic] demands, because there's a lot a nostalgic gamers out there, and on XBOX Live or PSN…(pause)…you have a lot of hardcore gamers.  And the old versions of Sonic games are selling very well on these platforms, so there's a real market for these kinds of products. […] The idea really is to finally please all these hardcore gamers, because we love them at Sega.
Sebastien made that remark when juxtposing press reception of Sonic Unleashed to the game's target audience–children, according to him.  He then transitioned into some Needlemouse discussion, and that's where you hear the juxtaposition with XBOX Live and PSN–and no talk about the Nintendo Wii.
The Wii shutout may have been a given, as the Needlemouse trailer touted the game as HD.  The Wii is not an HD console.  What wasn't clear to this point was whether Needlemouse would be released on disc or as a download.  It now looks very possible the latter will be the case.
You can watch the interview, translated and in context, below.  Decide for yourself what it means, and then talk about in our comments section.