Exclusive: Kuta Says Harassment, Not Legal Hurdles, Derailed Fan Film
by Tristan Oliver
October 28, 2009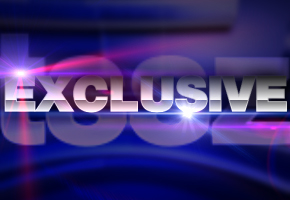 Says "The Fan Base needs to Seriously Grow Up"

Richard Kuta, the man who put his Sonic fan film project on an indefinite hiatus this week, told TSSZ News exclusively that he and his family were victims of harassment ranging from sexually explicit phone calls to death threats, and that he has involved police in the matter.
"My reputation has been brutally shattered to where my career has no launching pad," Kuta claims of the harassment.
Speaking only to TSSZ News, Kuta detailed some of the problems he has encountered in developing the project, and the end result of them–upon consultation of his team members, the Sonic fan film has been put on "indefinite" hold, and he will be closing down his design studio, RK Dezignz, after 10 years of operation.  We had speculated in our previous article whether the film had hit another legal hurdle despite its newly formed fan appreciation status, but that does not appear to be the case.
Kuta explained how all of this came to fruition with the release of the fan film's trailer on YouTube.
"Ever since I released the trailer to the public, I have been the victim of malicious attacks, blackmail, death threats, and crank calls," Kuta said. "One individual felt compelled to sabotage my RK Dezignz, harass my friends/family, and bring in a coalition of trolls to stalk my every move."
Among the elevated attacks, Kuta claims, were public posts of his address and phone number across the Internet. That led to a string of sometimes sexually explicit phone calls made to him and his family.
"It escalated to the point where it was endangering lives and taking its toll on my sanity," Kuta explained. "I was mortified."
Kuta cited to TSSZ News one such call his older sister fielded, which was filled with lewd comments.  It was then that he involved authorities.  After a few days of investigation, police identified the individual, whom we cannot reveal because of his 15 year old age.
"The idea of how someone that young can cause so much mental damage…it's disgusting," Kuta said.
Though disdain for Kuta reaches beyond the Sonic community, he appears to place most of the blame for these troubles on it.
"It's ridiculous how much hate is circulated around a video game character and how people are willing to go through great lengths to destroy someone's life since their perception of the project doesn't agree with them," Kuta said. "I may still hold an affinity for Sonic, but the fan base needs to seriously grow up."
Even before the stakes were ratcheted up, he endured plenty of animosity.  From vulgar comments on his work to faux accounts bearing his name, Kuta–despite his best efforts of appeal to fandom with the film project–was not held in well regard.  He moved on, but the sudden involvement of police was enough for him to reconsider.
"With all the turmoil that erupted, I honestly hope these douchebags are satisfied with what they accomplished and now realize why Matt Sullivan quit his efforts," Kuta said, referring to the same Matt Sullivan of Simpsons and Family Guy fame who announced last year he would try to revive the SatAM story of Sonic the Hedgehog into a new series.  Sullivan had a pitch, but hasn't been heard from since.
"I never encountered this type of conflict in my life and this really illustrates how much the fan base has degenerated over the last few years," Kuta explained.
Perhaps most disturbing in all this is not the damage done to the Sonic fan film, but possibly to Kuta's career aspirations as an artist.
"It's really depressing that after 10 years of running a successful design firm, that I'm forced to shut it down due to the stubborn, selfish immaturity of the Sonic community," Kuta said. "I'm 28 years old and it's embarrassing how I had to go through this affliction just because I wanted to branch out from graphic design and engage in something endearing."