Partial Tracklist for True Colors Revealed
by Tristan Oliver
October 29, 2009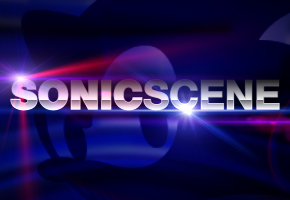 Some Tracks New, Some Classic but Recent
It appears the true colors behind True Colors: The Best of Sonic the Hedgehog Vol. 2 will yield a mix of recent but still classic Sonic tunes, as well as some brand new remixes.
This, according to a small sampling of the tracklist released by Amazon.com's Japanese listing for the CD.  It appears 22 songs will fit on the disc, with represented titles ranging for the moment from Sonic Adventure to the 2006 Sonic the Hedgehog.  Veteran Sonic fans will recognize that the Theme of E-102, an instrumental, made the cut for this album.  From SA2, Throw it All Away and E.G.G.M.A.N. will be included.
But there will be remixes, including another one of Dreams of an Absolution, tentatively dubbed the "New Remix 2009."  There's also a "Hybrid Remix" of All Hail Shadow, featuring Mike Szuter.  Of greater note is a demo edition of Big's theme from Sonic Adventure, Lazy Days.  It's being dubbed a "Original Demo Hybrid Mix" that features Ted Poley.
We'll give you more on the CD as new details are revealed. But, for the moment, we know the contents of about a quarter of True Colors.