Sonic Unleashed Shut Out at Golden Joystick Awards
by Tristan Oliver
October 30, 2009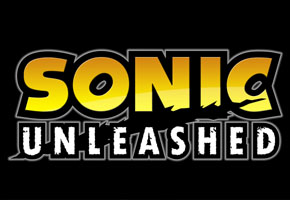 Sega Doesn't Win…Anything
After so much rallying and even prize giveaways to get Sega and its games up in the count, there can be nothing but embarrassment within the company tonight, as their efforts to gain a previous Golden Joystick award have come up short in every regard.
Sonic Unleashed fell short in all categories in which it was nominated, including the Ultimate Game of the Year award.  That honor went to Fallout 3.  There wasn't even a place showing for Unleashed–or any Sega game for that matter.  That means Madworld and The House of the Dead: Overkill, among others, couldn't withstand the barrage of some 1.2 million votes cast in this year's competition.  It also means Sega won't be going home as Publisher of the Year.  That honor went to Activision Blizzard.
There may even be added insult to injury for some Sonic fans out of all this.  A Guinness world record attempt on Sonic 2's Emerald Hill Zone Act 1 was made as part of the award ceremony.  Some are quick to point out that the 22 second showing by James Richards, though in the books as a record, does not beat another Guinness world record of 20 seconds set on the same game, in the same stage, at last year's Summer of Sonic.  But because Richards's record was set on the XBOX360 and not on the Sega Genesis/Mega Drive, as it was last year, the technicality likely means the record, in some form, will stand.