Sonic Unleashed Prototype Found
by Tristan Oliver
November 3, 2009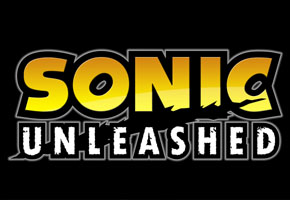 To be Obtained by Community Researcher, Details Not Known
We want to pass along some potentially exciting news, especially to fans of Sonic Unleashed–it appears a prototype of the game has been found, and will be acquired by prominent collector and Sonic community researcher drx.
He dropped that line tonight on Sonic Retro in conjunction with a secondary announcement that he received prototypes from various editions of Sonic Riders and this year's copy of Sonic and the Black Knight on display at the 2009 New York Comic-Con.
drx noted he will be receiving a XBOX360 prototype of Unleashed, but he did not disclose the date of the prototype.
However, being a collector of these types of discs is expensive, and for the community to learn anything from them, it may collectively have to pony up some money.
"I'm not pursuing having them dumped (it's a costly process), but if anyone is interested, it would cost around $1500 for the five discs.," drx said.  "I can probably dump the PS2 protos separetely for around $200-$300 each," referring to the PS2 prototype copies from the Sonic Riders franchise.
In the context of Unleashed, it may be worth it, depending on how old the prototype is and what can be learned about the game's development process from it.  For now, it is up to the Sonic research community to determine if they want to make the investment–literally–in such a chance.  We will keep you informed of any significant developments on this matter.