SoJ Call-in Seeking Kuta Movie Approval Planned
by Tristan Oliver
November 4, 2009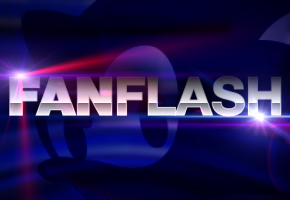 UPDATE: Call-in Date Pushed Up
Support has gained in the effort to bring what is presently a suspended Sonic fan film to official fruition.
It's not Richard Kuta directly fronting the effort. But with his apparent initial blessing, it is another Sonic fan, Sonicthehedgehog360, organizing an effort to place a mass call-in to Sega of Japan beginning December 1st.  (11/06 Update: The date has been moved up from December 5th to December 1st, which is a business day.) That, at least, is the call to arms plastered on the call-in's official hub. Presently a showcase of fan works, the site promises to have details on how you can contact Sega of Japan and voice your support for Kuta's work.
"I really saw some great elements in Kuta's movie. Storyboards, story elements, voice samples, and the feel of the movie really hit me," the organizer said on why he's moving forward with the effort, even after Kuta indefinitely suspended development on the fan film. "I just couldn't let a project go to waste from troll attacks."
When the day comes, participants will get instructions on how to call in to SoJ via their computer. In the interim, Sonicthehedgehog360 is using the page as an outlet for other fan works, including music and art, with the first in a series of live Internet performances scheduled for next Saturday at noon, eastern time (and not this Sunday, as previously reported.)
It is a Kuta Aid, of sorts–even after Kuta swore off the project.
"I instructed (Sonicthehedgehog360) to cancel the call-in since the project is dead," Kuta wrote in a comment on this site yesterday morning. "I sincerely have given up on this project and made my departure from the Sonic community."
But Sonicthehedgehog360 says in an E-Mail to TSSZ News he did seek initial approval from Kuta to organize the effort–likely before the aforementioned comments were made. He also said that while Kuta has no involvement in the organization itself, there are context clues in the effort.
"The call-in site being 'on' says something about the status of the movie," the organizer said, noting interest has piqued from hundreds of Sonic fans.
If the effort does make it to December 5th, we will follow up with those call-in details for those interested. But if nothing else, the effort shows that even if Kuta abandons the notion of a Sonic film, there are plenty of others willing to pick up where he left off.