On ASR: "We Got a Lot of Requests for Vyse," Says S0L
by Tristan Oliver
November 5, 2009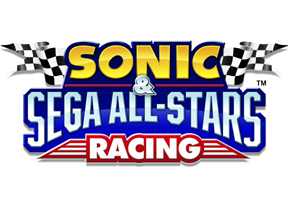 New Preview May Drop Hint at New Character

If characters from The House of the Dead can be included, why not Skies of Arcadia?
It looks to be at least a faint possibility now, as Sonic & Sega All-Stars Racing EP Steve Lycett, known on the Internet as SoL, doesn't directly deny the prospect when directly questioned. This, from a new preview published today by Europe's Games Reactor.
The preview does confirm something we speculated on a few weeks back: Beat's All-Star move will use spray can graffiti to mess with other players–think along the lines of the Blooper effect in Mario Kart.
But that's not all. Writer Bengt Lemne inquired to Lycett about new characters, and specifically noted whether Vyse, the primary character from Dreamcast-era Skies of Arcadia, could be a late addition to the roster. This was Lycett's response as transcribed:
"We get a lot of requests for Vyse", he said with a smile." But what kind of vehicle would he ride?"

[….]

"We are going for a particular visual style and I'm not sure it would fit", Lycett says. "But perhaps there are locations that would fit." (smiles)
Akira, from the Virtua Fighter series, was also namedropped in the article as a possible unconfirmed character. However, as far as it can be interpreted, Lycett did not address that specific rumor. So, for the moment, it'll be wait and see on whether Vyse will make the trip to ASR.
For those unaware, Skies of Arcadia was released for Sega's last console in 2000. The RPG was given high praise by gaming media at the time of its release, and an update of the original, Skies of Arcadia Legends, was released to the GameCube two years later.