Report: Over Half a Million Sold in 3 Weeks for M&S Winter Olympics
by Tristan Oliver
November 5, 2009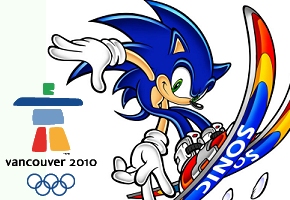 DS Not Far Behind, Europe Sales More Robust
With three weeks of sales data in, the website VGChartz.com reports that the Wii edition of Mario and Sonic at the Olympic Winter Games has sold over half a million units worldwide.  The DS edition of the game, meanwhile, is closing in on the third of a million mark.
In the first three weeks of launch, reports the site, over a quarter million copies of the Wii edition have been sold both in North America and Europe. Europe gets the slight sales advantage in part thanks to week 2 sales hitting over 120,000.  Combined, VGChartz estimates more than 540,000 copies of M&S Winter Olympics have been sold for the Wii.  With the Holiday season within reach, the Wii game could hit a million sold worldwide before Thanksgiving, and could easily fall in the 1-2 million range by the time the Holidays are all said and done.
The DS figures are also promising.  VGChartz estimates about 310,000 copies have been sold worldwide, with the bulk of that also happening in Europe.  No matter how it's broken down, these unofficial estimates pave a clear path for the game to hit some major milestones quickly.