Controversy Over Leaked ASR Conversations with Steve Lycett
by Tristan Oliver
November 10, 2009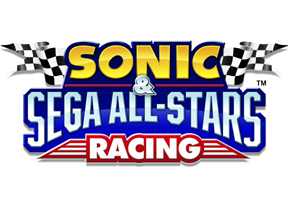 Says S0L, "It Has Reminded me Very Much of the Dangers"
A serious row has developed in a few key Sega forums over the publication of private conversations between excited fans of Sonic & Sega All-Stars Racing and Sumo Digital's Steve Lycett.  The issue centers around whether some big hints as to who will and will not be in the game were dropped–hints which Lycett, under his SoL username, admits he shouldn't have yet disclosed.
"So it has reminded me very much of the dangers," Lycett has said in forum posts, adding he will now have to cease with the teasing.  "It also means I'll have to pull back what I do in support of the fans, which is a shame really."
The problem erupted when a fan on the official Sega forums posted an E-Mail conversation asking whether certain Sega characters or franchises will appear in ASR.  We do not have the conversation verbatim, as it was voluntarily wiped from the Sega forums by its poster, Daniele92.  However, while Lycett initially reacted to the post saying he "didn't announce anything," the contents of the E-Mail asked to affirm at least some characters' existence in the game, including Ristar, Vectorman, NiGHTS, and a representation from Crazy Taxi.  Similar E-Mails have been floating around and have been sent to Lycett.
What Lycett did do is affirm that the character roster for ASR has now been finalized by Sumo Digital, and he appeared to hint that at least a few of the characters listed in the E-Mail had made the cut.  Lycett may have also affirmed what we reported yesterday–that if ToeJam and Earl show up at all in ASR, it may be an afterthought as DLC, something TJ&E creator Greg Johnson is now fighting for.  There are loose reports the E-Mail may have affirmed Vectorman won't be making the cut, but that's not clear right now.
What is clear is that, amid what appears to be a tremendous lack of clarity amid one or two "wishlist" E-Mails, there appears some concern on Lycett's part that he may have given out too much to the masses.
"Let's just say for a moment that I put something in there that was truly controversial. Something that Sega really didn't want to be discussed or announced," Lycett said.  "Best case would be that I got a serious telling off, slightly worse I could actually lose my job over it. There's been cases in the past where a developer never ever worked with a publisher again due to leaks. There has to be trust there for us to be allowed to go into the forums, and that trust is hard to earn, and extremely easy to lose."
Such strong language indicates that Lycett may have given away too much in his E-Mails.  If true, that leaves fans to determine where the truth is and isn't in his remarks.  That will be a touch difficult, since they're now offline.
Even with this slip, Lycett said fans do still have a voice in shaping ASR.
"It's a case where the fan input was listened too though," he said, speaking about Ryo Hazuki from Shenmue making the cut.  "Which is why it get's me down a bit when I constantly have to field 'But you haven't announced X! You better put them in or this game is DEAD TO ME type posts. We'll never, ever get every single character in the game, I've got a finite amount of time, staff and money."