Johnson to TJ&E Fans on ASR: DLC or Bust
by Tristan Oliver
November 11, 2009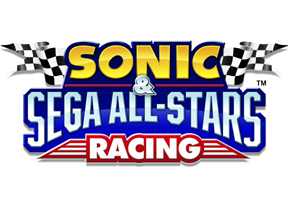 On Current Odds: "I'm Hopeful"
Greg Johnson, the creator of early 90s Sega icons ToeJam and Earl, confirmed in a forum post that the only way the duo will make it into Sonic & Sega All-Stars Racing will be in an add-on form.
"It turns out that we are much too late in the process to insert TJ&E into the game," Johnson said yesterday.  "It's in it's final stages of debugging and at this point there is no adding new assets."
But there is hope for fans.  Though the disc product may be in finalization stages, there remains hope of a DLC option.  Johnson said he inquired to Sega about such a venue, and will keep his eyes and ears peeled on what develops.
"I did ask about including TJ & E as downloadable content and the fellow from Sega told me that they're not quite ready to make specific plans for that as they're still focused on getting this one out the door, but he promised me that he'd give me a shout when they do get to that point," Johnson continued.  "I'm hopeful that we can get TJ&E into the game that way – but who knows."
Related, Johnson did take time to address rumors that the original ToeJam and Earl could come to XBOX Live.  Nothing is confirmed yet, in his words, but as with the above, there remains hope.
"I'm still talking with Sega," Johnson said.  "Hopefully we can work something out. I'd like to see the game on there."