Australia confirms DS for Classic Collection
by Ryan Bloom
November 19, 2009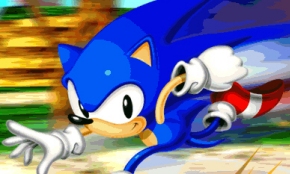 Genesis Sonic definitely going portable

Not even a week ago, we brought you news that the BBFC had rated a new game called "Sonic Classic Collection", containing the four major Sega Genesis Sonic games as well as a couple of other goodies – but no platform for the collection was listed.
Thanks to the OLFC in Australia, we now know that Sonic Classic Collection is, indeed, slated for release on the Nintendo DS. Unfortunately, that's about all the new information in the classification article – the game's release date, let alone whether or not it will hit America – is currently unknown (though for that last one, it's hard to imagine a scenario where us Americans won't be getting the collection).
We should expect an official announcement from Sega any day now. Stay tuned.