Inside Sega France's ASR Powwow
by Tristan Oliver
November 25, 2009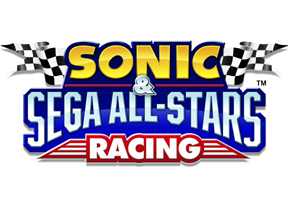 Sumo's Duncan Speaks of DLC, Rosters, and Much More

Tonight, we are able to give you plenty of new information stemming from a little get together of the gaming press and community figures in France.  Among those in attendance was our friend Fox Gungrave of French site Eversonic, and he and others were able to play, ask, and learn more about the upcoming Sonic & Sega All-Stars Racing.
The event, which took place a couple weeks ago, was hosted by Sega's French division, and offered both playtime and a detailed Q&A with Craig Duncan, Development Director at SUMO Digital.  Unfortunately, Fox Gungrave tells us no new characters were revealed at the playtest.  In fact, let's get this out of the way: according to the Q&A, it was disclosed, contrary to some other reports, that the final roster for ASR has not yet been determined. Expect characters to span more than 10 Sega franchises, so says Fox Gungrave from the session.  That still gives a real shot for characters like NiGHTS–if not in already–to make the cut.
Only 8 characters were playable; though Alex Kidd and Beat were among the playables, Ryo from Shenmue was not.  Each character will have their own vehicle–only one per character–and those vehicles will have their own stats, accessible via the main menus.
The attendees did learn of a couple new tracks, however.  They include another Billy Hatcher addition, Dino Mountain.  Seaside Hill was successfully transferred over to the DS edition of ASR, which was seen and playable for the first time.  Jumble Jungle from Super Monkey Ball was also shown.  The Wii version was also playable at the event.
During the Q&A with Craig Duncan, the Mission Mode first disclosed in Nintendo Power was confirmed.  However, this will not constitute a story mode; a story mode proper will not exist in the game, according to the Q&A.  There will be a Grand Prix mode, a versus mode, and the multiplayer modes both off and online, which will include anything from a Free Racing mode to an Arena mode.  These modes will be highly customizable, down to weapon choice and time limits.
The item selection appears vast.  From the play test Fox Gungrave had, players will be able to pick up anything from single and triple boosts to missiles, bombs, banana peels, and even disorienting rainbows.
Many have wondered whether the Wii edition will be watered down some from the other ones, and it will to an extent.  During the Q&As, Duncan confirnmed that the XBOX360, PS3, and PC editions of ASR will all be identical.  The Wii edition will be as faithful as possible, containing the same tracks and characters, with some alterations to account for a Wiimote/Nunchuk setup.  It is not clear at the moment whether such a setup will be required to play the Wii edition.  The DS edition of ASR will also see redesigned tracks.
Now to the big DLC question.  The Q&A confirmed that DLC will only be included if the game becomes a commercial success.  Ideas such as new tracks or new characters was discussed, but none of that will happen unless ASR sells well.  That philosophy may also trickle down to things such as customizable avatars or alternate costumes.
Now to some possible spoilers–according to Fox Gungrave, Duncan would not confirm or deny the existence of a Shenmue track in ASR, but he did so with a telling grin on his face.  That same smile was allegedly shown when asked if Bentley Jones would be composing the main theme for the game.  Even if not, he will be part of a soundtrack that will span 80 tracks, according to the Q&A.  We can confirm that Sonic R's Can You Feel the Sunshine will be a part of the game.
If this game is a success, says Duncan, there is potential for a sequel, or potential for the All-Stars brand to be explored elsewhere.  A fighting title a la Brawl or Fighters Megamix was considered by attendees, and Duncan will pass that along.  For the moment, Duncan said SUMO is treating this also as a fighting game unto itself–but in cars.  It's intended to be more aggressive than the Mario Kart franchise, according to the Q&A notes.
These are the new details coming out of SEGA France's ASR event tonight.  As it's midnight in France, we can share them with you, and we have a ton more to share–including screenshots–in just a little bit.  Many thanks go out to Eversonic's Fox Gungrave for letting us know what's up, and if you'd like to see his full report, in French, you can head to Eversonic–by the time you read this, his preview should be up.