Inside the Pages: Sonic #207
by Tristan Oliver
November 25, 2009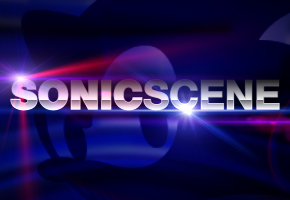 Prepare to "Blackout" Inside
Right in time for the Thanksgiving holiday, Archie Comics released its full preview of Sonic the Hedgehog #207, which will begin shipping to subscribers today.
This issue begins with the Iron King about ready to break into Robotropolis…right as Sally and Monkey Khan may be starting a little something.  But duty calls, and so goes the effort to keep the environment uncontaminated.  Further, the conclusion of the Iron Queen origin story is contained within.  Ian Flynn handled the writing, with Steven Butler handling primary art duties.  A very powerful cover was drawn by Patrick Spaziante.
You can see that cover and seven pages of issue #207, following Archie's official description.
"Blackout": The Iron King wants the force-field over Sonic's home city gone, so he heads to its power source: the radioactive remains of Robotropolis! This could spell doom for our heroes – not to mention the surrounding environment! As Sonic races to the rescue, Princess Sally finally comes to a pivotal personal decision.
PLUS: "The Iron Queen:" The second half of this intriguing new villainess' thrilling origin is revealed!
SCRIPTS: Ian Flynn
ART: Steven Butler
Shipping Date: November 25th, 2009
On Sale at Comic Shops: December 3rd, 2009
Newsstands: December 15th, 2009
32-page, full color comic
$2.50 US