New Video: Duncan Says Sonic Team IP to be Announced for ASR
by Tristan Oliver
November 26, 2009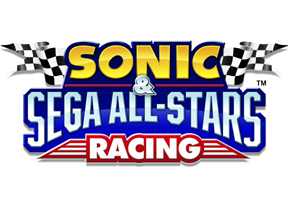 That & More Gameplay Footage Inside
If nothing else, this may serve to either seriously calm down fears of a NiGHTS shutout in Sonic & Sega All-Stars Racing, or seriously elevate them.
Below is a 10 minute interview with Sumo Digital's Craig Duncan, conducted by French site JV247 and posted on YouTube by Dusk the Crypt Keeper at the Sonic Stadium forums.  There's a lot of information on here, including a hint dropped by Duncan that there may be one more Sonic Team universe character to be announced for the game.  That could span a lot of characters, including ChuChu Rocket! or even Phantasy Star Online, but it also means NiGHTS does remain in the mix for consideration.  He also again says that the character roster has not been finalized, and that in addition to the above information, there's at least one other character that's Duncan's favorite, that remains to be announced.
Also of note here–if the translation on the question holds up (our French readers, feel free to clarify and we'll edit), but Duncan appears to disclose that 20-40 courses are being proposed, if not outright included in the game.  Duncan also reaffirms that DLC is not a lock, and gives some detail on how the game's in-game currency system will work.
And if that wasn't enough, Duncan goes into detail on the decision to bring Ryo Hazuki and the Shenmue universe into the game, and there's plenty of gameplay footage from all around.
Take a look below.  If you thought the news was going to stop on Thanksgiving, think again–we have yet another English exclusive on this that we're about to post here on TSSZ News, and that is on its way.