UPDATE: Sega Confirms Sonic Classic Collection
by Tristan Oliver
December 1, 2009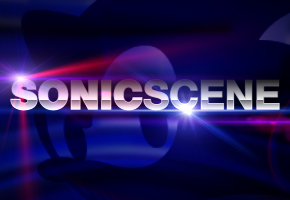 Out in All Regions for the Springtime
Today, Sega made it official: Sonic Classic Collection will be headed to the Nintendo DS early next year.
Sega's official press release, which is below, notes that the compilation will have a new "Save Anywhere" feature, allowing players to instantly save their progress, no matter where they are  in the first four classic Sonic titles.  Collectable video and photos will also be stuffed onto the cartridge, which is expected to see release in March 2010.
Previously today, there had been a faint implication that North American fans may not be able to get their hands on it.  A check of Sega's release page for Sonic Classic Collection–depending on where you live–shows that the release was intended for UK audiences.  Indeed, Classic Collection first showed up in a BBFC classification.  It later showed up in Australia's OFLC database, indicating an Australian release is likely.  However, a check of the ESRB database today showed nothing for Sonic Classic Collection.  Further investigation shows that the Sega announcement was relayed on Sega Europe's blog, and the Sonic City Blognik, which is run by the Sega Europe community team.
Earlier in the day, the announcement had not shown up on Sega's USA blog–even though Sega's American division is mentioned in the presser–and Internet surfers from American IPs couldn't access the product page for the game.  We checked in with Sega of America's community team, wondering why they were late to the party, and they did affirm that Sonic Classic Collection will see release in the United States around the same time as the rest of the world.  A corresponding blog entry has just been made available by SOA, so that should clear up any confusion.
Sega's press release follows.  Thanks to Yamishi for sending this in via our News Tips system.
SEGA Europe Ltd and SEGA of America, Inc. today announced that, for the first time ever, the original games from legendary gaming icon, Sonic The Hedgehog™ will be coming to the Nintendo DS™ system early 2010. Sonic Classic Collection™ gathers together the first four Sonic The Hedgehog adventures – Sonic The Hedgehog, Sonic The Hedgehog 2, Sonic The Hedgehog 3 and Sonic & Knuckles – introducing some of the most influential Sonic titles to a whole new generation of gamers exclusively for the DS.

Sonic Classic Collection allows fans both old and new to speed through the much loved zones of the four original Mega Drive adventures, in a bid to collect the chaos emeralds and save the world. Optimised to take full advantage of the Nintendo DS system, Sonic Classic Collection will feature a new save anywhere feature, a first in this original series, meaning that the games can be enjoyed anywhere, anytime! Gamers will also be given the chance to expand their knowledge with a wealth of extras including video and collectable pictures that are sure to be fan favourites.

"The phenomenal successes of the original Sonic games are the pillar of today's Sonic brand recognition" commented Gary Knight, European Marketing Director SEGA Europe. "Sonic Classic Collection for DS will allow a new audience to enjoy a timeless collection of games, whilst older Sonic fans can revel in the nostalgia of playing their favourite Sonic titles. It's a perfect amalgamation of heritage and new generation entertainment."

Sonic Classic Collection for the Nintendo DS™ system will hit stores in March 2010.