Jazwares Plans ASR Figurines
by Tristan Oliver
December 4, 2009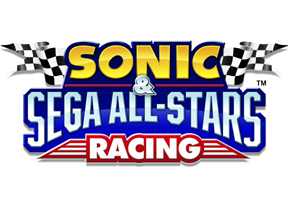 Several on Deck for this February
In to us from news tipster Tommy Cosimano is word that Jazwares will be developing figurines centered around Sonic & Sega All-Stars Racing.  In fact, if you wish, you can pre-order them now from ToyGlobe.
For the moment, 3 5-inch sets will be included, as will 6 1.5 inch ones.  Sonic, Knuckles, and Shadow and their respective vehicles (Car, ATV, Motorcycle) are available in 5 inches.  They will also be a part of the 1.5 inch set, joining Amy, Amigo, and Jet Set Radio's Beat.
The 5 inch models range between $13.95 and $15.95 individually, with the full set going for $39.95.  The 1.5 inch models will run $5.95 each, with the full boat going for $29.95.  The imagery on the website right now appears to be a placeholder, but we will update you when the actual models surface.
Thanks again to Tommy Cosimano for sending this in to our News Tips system.  If you have a story to share, be sure to tell TSSZ News by clicking "News Tips" at the top of every page.