No GameCube Controller Support for ASR Wii
by Tristan Oliver
December 4, 2009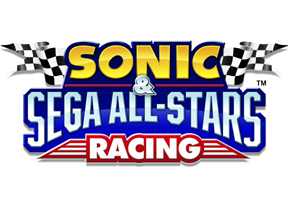 That and Demo News Inside
Wii owners of Sonic & Sega All-Stars Racing will be able to play in many ways, including with the Wiimote, a Wiimote + Nunchuk setup, and the Classic Controller.  You might even want to take the Wii Wheel out for a spin.  But so far, perhaps the loudest cry to Sumo Digital has been to include GameCube controller support in the Wii edition.  Unfortunately, that's not going to happen.
That is according to Steve Lycett, who used his S0L username to address an ongoing thread dedicated to the cause at the Sega forums.  According to him, they would have liked to, but technology hampered:
I looked into it today, but we more than likely won't be offering GameCube controller support.

What we have at the moment is a system that autoswitches as you plug in or remove the Nunchuck or the Classic Controller, the idea being that you don't have to go delving in menu's to pick what options you want (and also so we can avoid the controller selection pre-race, unlike what we did for SST).

Given this, and the headache it would be to add more controllers to this system – we've had to let it go.

Don't think we took the choice lightly, it had rather a hotly debated discussion! Just the energy spent on this is better spent ensuring the controllers we do support work as well as they can.
Lycett has also commented about word of a demo for ASR.  Apparently, one will only come after the game's release.  That means, for users wanting to get a test drive before putting down the dollars for the game will not have that luxury.
We're still waiting on a hotly anticipated announcement next week relating to the game.  Since it won't involve a demo, it likely means either another development diary or a major reveal.  We will keep you up to speed.