iPhone Sonic Among Top 20 App Store Games for '09
by Tristan Oliver
December 8, 2009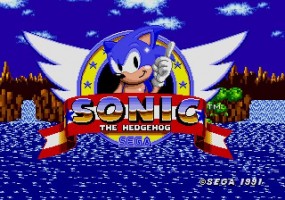 A Strong Showing for Classic Sonic
There is something to be said for the value of nostalgia.
Don't believe it?  Look no further than the fusion of old and new, framed in hip little devices known as Apple's iPhone and iPod Touch.  It appears the port of the original Sonic the Hedgehog to that platform was among the top games on the Apple App Store for this year.  That's according to a report on MocoNews.net, and it proves, even though it's just a somewhat modified ROM, people will still buy it.
We don't know exactly where the game fell in the top 20, other than that it wasn't at the top.  That honor went to Electronic Arts and the mobile edition of The Sims 3.  The game joined three other EA titles in the top 20.  Apple would not disclose the sales stats for any of the titles.
We thank ThE InFoRmEr for sending this good news in via our News Tips system.  If you have news to share, be sure to tell us by clicking "News Tips" at the top of every page.