AoSTH Volume 3 Coming to DVD
by Tristan Oliver
December 10, 2009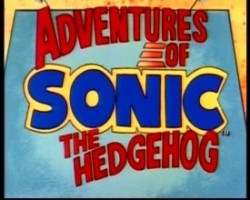 4 DVD Set Coming in 2010
The 1990s syndicated TV series Adventures of Sonic the Hedgehog will get a proper swan song on DVD.
The remaining episodes in the series will be released early next year on a 4 DVD set.  That's according to the web site TVShowsonDVD.com.  It's part of a larger effort by Shout! Factory to bring more obsure classic shows to digital media, including some live action fare.
The third AoSTH box set will be made available for purchase via the Shout! Factory web site.  It's unclear whether the DVDs will show up in stores however.  The previous two box sets for AoSTH did pop up here and there in some retailers, though.
We don't have box art or any additional details, but we'll pass it along when they come by.