New Needlemouse Info Pending in OXM?
by Tristan Oliver
December 12, 2009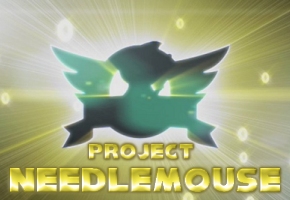 Holiday Issue Teases
It looks like after months of silence, Sega may be set to dish some new details on Project Needlemouse in the new year.
One magazine may be hinting at an exclusive; that's the Official XBox Magazine, who according to a blurb embedded in their recent preview of Sonic & Sega All-Stars Racing (and transcribed by Blue Emerald of the Sonic Retro forums) inferred that a media blitz may begin in the pages of OXM's next edition:
The Rightful King Shall Return?: Sega has been teasing a game codenamed Project Needlemouse, which may or may not be a new 2D Sonic. Tune in next issue.
The idea has been faintly supported by some evidence that the folder for Needlemouse on Sega's USA FTP site may not have exactly shown perfect attendance of late, with some accounts of the folder disappearing from time to time.
When information on a title like this is so dry, anything will serve to salivate Sonic fans' tastes.  So, while information like this may seem insignificant, it may signal that the floodgates could open beginning in January on information–not just on OXM, but everywhere.  We will certainly keep tabs.