No Needlemouse in January 2010 OXM
by Tristan Oliver
December 14, 2009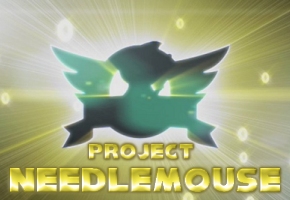 A Longer Wait, or a True Tease?
It didn't take long for the January 2010 issue of the US's Official XBOX Magazine to follow the Holiday issue–the one where they drop a hint at some information on the next Sonic, which we all know as Project Needlemouse.
According to Sonic Retro's Blue Emerald, the new issue has no word on the new game anywhere within its pages.
"Maybe Sega just wasn't ready to spill information until it was officially 2010," he wrote today.  "Which means there's still less than a month left for us to expect new information. Just don't expect to find any info in the January issue of OXM."
The news capped off a double whammy weekend of sorts for anxious Sonic fans.  In addition to the OXM prospect, some fans were glued to Spike TV's Video Game Awards on Saturday, hoping that Project Needlemouse would be among the unannounced games to premiere that night.  That, also, was to no avail.
So, while the news may not necessarily mean OXM put fans on a string with falsehoods, it will mean a need to wait a little longer until information starts trickling out.