Inside the Pages: Sonic Universe #11
by Tristan Oliver
December 16, 2009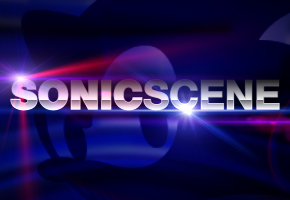 Echoes of the Past Continues Inside
Today, Archie Comics released the eleventh edition of Sonic Universe to subscribers.
The issue, to be in comic book stores next week and on newsstands next January, continues the four part Echoes of the Past arc, which focuses on Knuckles and, to a lesser extent the Chaotix.
This issue will mark the return of the Downunda Freedom Fighters, as well as Dr. Finitevus.  All this, as Angel Island remains in peril.  Ian Flynn penned the script, with both in-issue and cover art headed by Tracy Yardley.
The cover and first five pages of Sonic Universe #11 follow Archie's official description.
"Echoes of the Past Part 3": New mysteries arise, along with new faces – both good and evil! But is everyone really who they say they are? It's up to Knuckles to figure it all out and rescue Angel Island before it's too late! This issue also features the long-awaited return of the Downunda Freedom Fighters and Knuckles' most unlikely ally – Dr. Finitevus?!
SCRIPT: Ian Flynn
ART: Tracy Yardley
Colossally chaotic cover by Yardley!
Shipping Date December 16th, 2009
On Sale at Comic Shops December 23rd, 2009
On Sale at Newsstands January 5th, 2010
32-page, full color comic
$2.50 US